Pros News
72 holes in a Day...even if it is for Charity! That's Alot!
---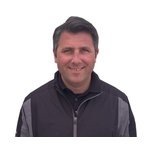 Ryan Dône
and Trevor Newsham - ClubFit Golf - Heysham Golf Club
Next Thursday I will be taking on the Macmillan 72 hole challenge with 7 other friends that include some HGC members of Rob Smith, Jack Cowell, Jack Wilson, Adi Lockhart, Josh Corless and Adam Hutchinson.
This longest day Golf Challenge links up closely to the longest day of the year on Monday 21st June and every year golfers across the country raise thousands for Macmillan.
We would absolutely love your support for this great charity and all you have to do to donate is follow the link below! On the day we have some supporting members who are donating pounds for birdies and we will be holding a raffle on the day to raise money!
If you are in the shop over the weekend drop a few quid in the bucket if you have any spare!
I will be sure to post our scores on our Facebook Page so make sure you stay tuned by searching 'Heysham GC Pro Shop'.
We will be playing 72 holes of Golf (4 rounds, 20 plus miles each and a combined 2500+ shots!)We are all going to carry our clubs to add to the challenge too. We will set off around 5am and finish around 9.30pm! Wish us good luck at least!