There's no doubting that regular golf coaching is the best way to improve your game. This is why we have developed our popular lesson packages - so that you can enjoy better golf whilst saving some money at the same time. If you want to play your best and see that handicap come tumbling down this year, take a look at our lesson packages below.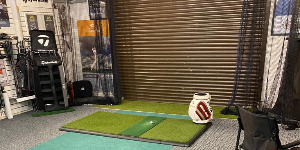 Course of 6 Lessons
Trevor Newsham - £ 99.00
Our 6 lesson Packages are available all Year round giving you the option to purchase 5 x lessons and receive an extra one FREE.
The lessons are all 30 x minute lessons and are tailored to each golfer, we will explain this to you on your first session.
An example of how package could be split would be as follows: 4 x swing lessons, 1 x short game lesson and 1 x putting lesson.
Any Questions about the package, please call us direct on 01524 852000.
If you choose to buy the package through the website we will be notified and you will pay for the package in full via our shop.
Ryan Done; £125.00
Trevor Newsham £100.00
Book Now
Winter Package
Multiple Staff Members Available - from £ 175.00

Available from October-March Only
includes 7x 1 hour sessions
possible extras include an away day in March 2022 TBC (likely Silloth).
Both Ryans & Trevors packages include a use of the swing lounge as practice, please see them for their individual packages.
All sessions are tailored to the individual so can include short game sessions, course sessions and lessons in the studios available on site.
Book Now
Contact
---